Canadian Association for the Advancement of Netherlandic Studies – Ottawa

Association canadienne pour l'avancement des études néerlandaises – Ottawa
We hebben een interessant en gevarieerd programma voor het komend verenigingsjaar (2017-2018) voorbereid. De onderwerpen omvatten zowel het praktische – fietsen in Ottawa en Nederland – als ook de muziek, de politiek, de schilderkunst, en natuurlijk de literatuur.  Ook hopen we met uw medewerking een gedichten- en literatuuravond te organiseren.
Omdat sommige onderwerpen ook de Engels-sprekenden onder ons interesseren worden enkele lezingen in het Engels gepresenteerd.
Het komende seizoen zullen de voordrachten, zoals gebruikelijk, plaatsvinden in de Faculty Lounge in het Minto gebouw van Carleton University. Het lokaal is op de begane grond, rechts van de ingang, en is open om 19.00 uur. De lezingen beginnen om 19.30.
We serveren koffie en u kunt na de lezing ook een glaasje wijn nuttigen. We vragen voor een bijdrage van $5.00 voor deze drankjes.
Het lidmaatschap wordt geïnd voor of na de voordrachten. Het lidmaatschap is nog steeds $10.00.
---
David Plunkett, Canada's former Chief Trade Negotiator,
discusses trade agreements
(with emphasis on the new trade agreement
between Canada and Europe)
January 23, 2018, at 7:30 pm
Boardroom, Minto Building
Carleton University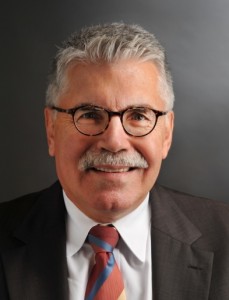 It is our great pleasure to announce H. David Plunkett as our first speaker of CAANS-Ottawa in 2018. The meeting takes place on January 23, 2018. David will give a presentation about trade agreements between Canada and Europe (the Canada-European Union Comprehensive Economic and Trade Agreement, or CETA) as well as with the U.S. and Mexico (the North American Free Trade Agreement, or NAFTA). As you can see in his biography below, David has extensive experience with trade policies and negotiations and his wealth of practical and behind-the-scenes knowledge will make this evening very interesting.
As usual, the presentation will take place at the Boardroom in the Minto building of Carleton University. The room is located on the main floor, to the right of the entrance, and opens at 7 pm. The talk starts at 7:30 pm and will be in English.
There is a large paid parking lot to the south of the Minto building. There may also be free parking space in Brewer Park, a 15-minute walk from the Minto building.
The Presentation
The talk will start with an introduction of what exactly trade policy is, using David's own experience. In this context David will also address some NAFTA-related questions (an area where there normally is a lot of interest) before turning to the CETA with a general overview and some stats. He will also use this opportunity to flag the Brexit situation, given that there is an important link between the CETA and what the UK does. Depending on time, he may touch on the Trans-Pacific Partnership (TPP) and China, and provide some practical views as a "practitioner".  He enjoys the Q&As at the end of such talks, as it is these discussions where one often finds out what is actually on people's minds.
Biography of David Plunkett
H. David Plunkett (BA [Political Science], University of British Columbia, 1975; M.A. [International Relations], University of Nijmegen, The Netherlands,1979) was Ambassador of Canada to the European Union from 2011 to 2015.
He joined the Department of Foreign Affairs and International Trade in 1981, first as a Trade Policy Officer. From 1987 to 1991, he was Counsellor at the Permanent Mission of Canada to the General Agreement on Tariffs and Trade in Geneva.
In his work abroad, he was also Counsellor for Trade Policy at the Embassy of Canada in Washington from 1993 to 1997 and Minister-Counsellor (Economic) in London from 2002 to 2006.
In Ottawa, he was Deputy Director of the U.S. Trade Policy Division from 1991 to 1993; Director of the European Union Division from 1998 to 2001; Director General, Bilateral and Regional Trade Policy from 2006 to 2009; and, most recently, Associate Assistant Deputy Minister (ADM) and Chief Negotiator (Bilateral and Regional), Trade Policy and Negotiations, from 2009 to 2011.
David Plunkett is married to Hettie Stevens and they have a son, Jesse.
---
Februari " literatuuravond"   Het idee is dat leden, pakweg zo'n 5 tot 10 mensen, een korte inleiding geven over een schrijver en daarna een stukje van zijn/haar werk voorlezen. Het kan proza of poëzie zijn van oude of meer recente schrijvers. Elke totale voordracht duurt niet meer dan ongeveer tien minuten. In het Nederlands.
Maart of begin april: "Dutch painters in the golden age at home and abroad". Mary Nash geeft een voordracht over een aantal Nederlandse schilders uit de 17e eeuw en welke invloed zij hebben gehad niet alleen in Holland, maar ook in het buitenland. In het Engels.
Donderdag 10 mei: Joke van Leeuwen: "De Onervarenen", lezing georganiseerd door CAANS National en gesponsord door de Nederlandse Taalunie. In het Nederlands
We willen ook graag van u vernemen of u iemand kent die misschien een geschikte voordracht zou kunnen geven. Dat kunt u natuurlijk ook zelf zijn.
---
U kunt ons bereiken via de e-mail adressen van Odile Waslander odilew@sympatico.ca en Anneke Cuylits acuylits@magma.ca  (co-voorzitters CAANS).
Bestuur:
Co-voorzitters: Odile Waslander en Anneke Cuylits
Penningmeester en communicatie: Frank Mourits
Contact CAANS National: Hans Blokpoel
Contact CAANS Montreal: Margot Grimes
Oud-voorzitter en adviseur: Martien de Leeuw
We hopen u te zien op onze CAANS-Ottawa lezingen en kijken uit naar een gevarieerd en succesvol jaar.
Met vriendelijk groet,
Odile Waslander