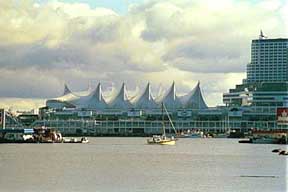 Once a month, CAANS-Vancouver organizes an evening meeting for its members to focus on a specific topic. A guest speaker (either a visiting lecturer from the Netherlands, one of the members themselves or any distinguished person with expertise in the Dutch cultural realm who is visiting, living or working in the Vancouver area) presents a lecture, sometimes accompanied by slides or other illustrative material, after which discussion follows. Topics are wide-ranging.
---
18 november 2017
Beste leden, Vancouver,
Wij zijn verheugd u te kunnen mededelen dat ook dit jaar weer een Cleveringa lezing zal plaats vinden in Vancouver, voorafgegaan door een (optional) diner.
ATTENTIE: Wij verzoeken U dit keer ons te laten weten of U bij de lezing aanwezig zult zijn (met of zonder gasten) en ook of U van plan bent met ons samen, vooraf, het etentje bij restaurant Apollonia bij te wonen. Graag Annette laten weten.
Tel: 604 682 7223 of adorrepaal@gmail.com
Als u alumnus(a) bent van de Universiteit Leiden kunt u dan s.v.p. ook registreren bij het LUF op www.luf.nl/Cleveringa
---
Dit jaar zal de lezing plaats vinden op woensdag 29 november om 7:30 pm a.s. op 1099 Sitka Square.
Voor ons zal spreken Prof.dr. O.J. Praamstra van de Universiteit Leiden, over
"De nederlandse literatuur in internationaal verband"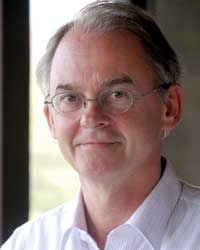 Prof. Praamstra was de laatste 10 jaar bijzonder hoogleraar met als leeropdracht 'Nederlandse literatuur in contact met andere culturen' aan de Universiteit Leiden.
Tevens was hij gastdocent aan vele universiteiten, o.a. in Hongarije, Tsjechië, Japan, China, Zuid Korea, en Polen.
"Vanuit internationaal perspectief is de Nederlandse letterkunde een onbekende literatuur. Dat maakt het voor Nederlandse schrijvers moeilijk om een rol te spelen in de wereldliteratuur. Maar soms lukt het. Een aanprijzing van een gezaghebbend criticus kan hierin een doorslaggevende rol vervullen, een Nederlandse auteur kan in een andere literatuur iets nieuws introduceren, en de reputatie van de vertaler kan verantwoordelijk zijn voor het succes. Maar in alle gevallen speelt de Nederlandse canon geen enkele rol. In tegenstelling tot de receptie van wereldliteraturen als de Engelse en Franse ontbreekt ten aanzien van literaturen uit de periferie, waartoe de Nederlandse behoort, elke kennis van de canon uit het land van de vertaalde auteurs. Dat leidt ertoe dat in Nederland toonaangevende auteurs in het buitenland totaal onbekend zijn, waardoor vergeten en tweederangs auteurs de reputatie van de Nederlandse letteren hoog moeten houden".
---
Vooraf bent u van harte welkom een diner bij te wonen in het
Grieks restaurant Apollonia
1830 Fir Street (Fir/2nd)
Tel: 604 736 9559
Tijd: 5:30 pm gevolgd door koffie om 7:30 pm op Sitka Square, en lezing 8 pm.
---
Mededelingen:
Dit jaar zal het 20ste European Film Festival plaats vinden van 24 november tot 4 december.
Op 30 november om 8:30 pm wordt de nederlandse film The Fury (De Helleveeg) vertoond in The Cinematheque.
Voor meer informatie gaat u naar www.thecinematheque.ca/eufilmfestival
---
Ook zal op zaterdag 25 november weer het (privé) Sinterklaasfeest plaats vinden in Aldergrove (change of venue!) met veel activiteiten voor de kinderen en natuurlijk een bezoek van de goede Sint met zijn Pieten. 'There will even be opportunities to have Sinterklaas personally give your gift wrapped present to your child or grandchild'. Voor meer informatie en tickets gaat u naar www.sint.ca
---
In Memoriam:
Tot onze droefenis delen wij u mede dat op 20 october j.l. Maria Morden is overleden. Zij was vele jaren lid van Caans.
Wij wensen de familie veel sterkte toe in deze moeilijke tijd.
---
Op 26 october j.l. sprak voor ons Aart Schuurman Hess, CEO van de Greater Vancouver Food Bank, over het 5 jaren plan dat hij moet implementeren.
Wij willen hem hierbij nogmaals hartelijk danken voor zijn zeer interessante, heldere, en enthousiaste uiteenzetting.
Ik wil hier enkele punten van de visie en missie van de foodbank belichten.
QUALITY OF FOOD
As part of the strategic plan, the Greater Vancouver Foodbank has made a commitment to improve the quality of food that they share with their members* and to purchase and encourage more nutritious donations.
The goal is to meet their vision of accessible, healthy and sustainable food for all.
They recover safe, quality food from businesses such as farms, food wholesalers, grocers, restaurants, hotels and commercial kitchens which then are distributed to individuals and agencies.
But the focus is on recovering healthy, nutritious food!
This endeavour was possible with support from a Masters Project with the Land and Food Systems Department at UBC, and a team of dedicated volunteers working with the Quality of Food Team.
CONNECTING THROUGH FOOD
The Greater Vancouver Food Bank is focused on building community around food in dignified, safe and respectful ways. This past year they created new opportunities at select food distribution locations for their volunteers, members and staff to connect and share food knowledge and skills.
Even though members have difficulty accessing food, many of them have food skills and knowledge, along with an interest to share them. This member input is incorporated with foods they already distribute to create simple recipes, conduct food demonstrations and share cooking techniques.
The end goal is to create environments where our members feel their contributions are welcomed and valued – where they can speak up and share, not only their food knowledge, but also the challenges of living on a limited budget.
*members = the people that need to make use of the food bank
---
Wij hopen velen van u te mogen verwelkomen op de volgende bijeenkomst. Met hartelijke groeten namens het bestuur,
Annette Dorrepaal
---
En vergeet niet dat Uw lidmaatschap in januari betaald moet worden aan René Mutsaerts. Op de vergadering en ook natuurlijk altijd met een postzegeltje erop met de post!! De cheque dient uitgeschreven te worden aan CAANS.
| | | |
| --- | --- | --- |
| Gewoon lidmaatschap | $45 pp | twee personen $65 |
| 65+ | $40 pp | twee personen $60 |
| Student | $25 | |
René Mutsaerts
302 – 1972 Bellevue Avenue, West Vancouver,   B.C.  V7V 1B5
Tel. 604-926-2649
---