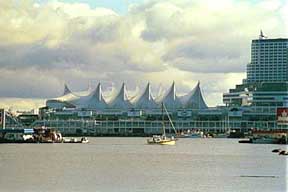 Once a month, CAANS-Vancouver organizes an evening meeting for its members to focus on a specific topic. A guest speaker (either a visiting lecturer from the Netherlands, one of the members themselves or any distinguished person with expertise in the Dutch cultural realm who is visiting, living or working in the Vancouver area) presents a lecture, sometimes accompanied by slides or other illustrative material, after which discussion follows. Topics are wide-ranging.
---
Beste leden:
ANNULERING / CANCELLATION
In verband met de COVID-19 pandemie zijn alle komende lezingen tot nader order geannuleerd. We zullen u natuurlijk laten weten wanneer de lezingen weer hervat worden.
Due to the COVID-19 pandemic all upcoming presentations have been cancelled until further notice. We will, of course, notify you when the lectures will be resumed.
---
Celebrating 75 Years of Freedom
Alle tulpen zijn verkocht!!! Adriana Zylmans en Erik van der Ven, president en vice president, zijn enorm actief hierin geweest, dus congratulations to both of them!!
Voor meer informatie  ga naar www.dutchcanada2020.com
---
En vergeet U niet dat Uw lidmaatschap weer in januari betaald moet worden aan René Mutsaerts.
Op de vergadering en ook natuurlijk altijd met een postzegeltje erop met de post!! De cheque dient uitgeschreven te worden aan CAANS:
| | | |
| --- | --- | --- |
| Gewoon lidmaatschap | $45 pp | twee personen $65 |
| 65+ | $40 pp | twee personen $60 |
| Student | $25 | |
René Mutsaerts
302 – 1972 Bellevue Avenue, West Vancouver,   B.C.  V7V 1B5
Tel. 604-926-2649
---
We hopen weer velen van U te mogen verwelkomen bij de volgende bijeenkomsten!
Namens Caans,
Annette Dorrepaal