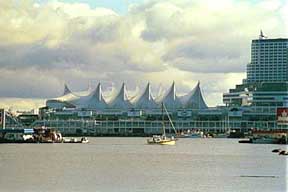 Once a month, CAANS-Vancouver organizes an evening meeting for its members to focus on a specific topic. A guest speaker (either a visiting lecturer from the Netherlands, one of the members themselves or any distinguished person with expertise in the Dutch cultural realm who is visiting, living or working in the Vancouver area) presents a lecture, sometimes accompanied by slides or other illustrative material, after which discussion follows. Topics are wide-ranging.
---
Vancouver, 11 maart 2019
Beste leden:
Hierbij kondigen we u met groot genoegen aan dat op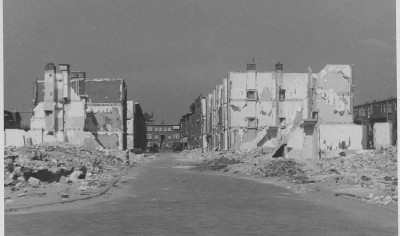 donderdag 21 maart 2019 om 19:30 uur op 1099 Sitka Square te Vancouver voor ons zal spreken
ons medelid Erik van der Ven. Hij zal spreken over
"3 maart 1945, een familietragedie"
Engeland wilde de V2 raketten die dagelijks vanaf het Haagse Bos naar Londen werden afgeschoten vernietigen. Maar per vergissing kwam dit bombardement terecht op de woonwijk Bezuidenhout, met alle tragische gevolgen vandien.
---
De vraag over de Engelandvaarder is intussen beantwoord, het was Gijs Verster, lid van Caans en in 2017 overleden. Hij schreef het verhaal op voor zijn naaste familie, een interessant verhaal (86 blz), beginnend bij het bombardement van Rotterdam, zijn geboortestad.
Op de laatste vergadering waren verscheidenen van u geïnteresseerd om het verhaal te lezen. Laat me even weten of u geïnteresseerd bent dan kan ik u de link of PDF toesturen, met toestemming van Willemien. adorrepaal@gmail.com
---
Op 28 april wordt de film 'Rembrandt from the National Gallery and Rijksmuseum' vertoond in International Village, Park and Tilford, en Silvercity Riverport Cinemas, om 12:55 pm.
Deze serie is populair, dus het is aan te raden op tijd uw tickets te kopen indien geïnteresseerd.
Ga naar: https://www.cineplex.com/Events/InTheGallery
Op 9 juni wordt de film 'Van Gogh en Japan' vertoond. Beide films 'one day only'!
---
En vergeet niet dat Uw lidmaatschap in januari betaald moet worden aan René Mutsaerts. Op de vergadering en ook natuurlijk altijd met een postzegeltje erop met de post!! De cheque dient uitgeschreven te worden aan CAANS.
| | | |
| --- | --- | --- |
| Gewoon lidmaatschap | $45 pp | twee personen $65 |
| 65+ | $40 pp | twee personen $60 |
| Student | $25 | |
René Mutsaerts
302 – 1972 Bellevue Avenue, West Vancouver,   B.C.  V7V 1B5
Tel. 604-926-2649