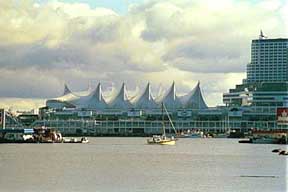 Once a month, CAANS-Vancouver organizes an evening meeting for its members to focus on a specific topic. A guest speaker (either a visiting lecturer from the Netherlands, one of the members themselves or any distinguished person with expertise in the Dutch cultural realm who is visiting, living or working in the Vancouver area) presents a lecture, sometimes accompanied by slides or other illustrative material, after which discussion follows. Topics are wide-ranging.
---
Tot ons genoegen delen we U mede dat op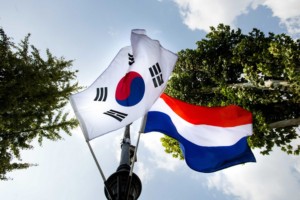 donderdag 13 april a.s. om 19:30 uur op 1099 Sitka Square te Vancouver
Aliki Didden zal spreken over
    'Nederlanders in Zuid-Korea, zowel in het verleden als in het nu'
Hoe Korea eigenlijk per toeval werd aangedaan door nederlandse schipbreukelingen.
Aliki studeerde Korean Studies aan de Universiteit van Leiden en is momenteel op een exchange programma aan UBC. Ze hoopte hier door te gaan en haar specialisatie uit te breiden met een focus op de algemene kant van antropologie, en heeft net tot haar vreugde gehoord dat ze toegelaten is voor september aan de faculteit antropologie.
---
De daaropvolgende vergadering zal plaats vinden op donderdag 18 mei, (de 3de donderdag, i.v.m. de landelijke Caans Conferentie in Toronto). Noteert u alvast de datum, meer nieuws hierover ontvangt u in de mei nieuwsbrief.
---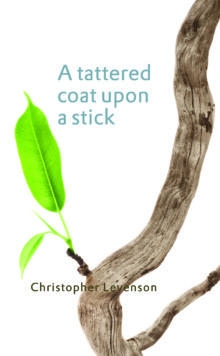 Hier volgt een mededeling van ons medelid Christopher Levenson 
Dear friends, In case you haven't seen the notices or already heard from me, this is to let you know that I'll be launching my twelfth book of poetry A Tattered Coat upon a Stick, on Thursday 6th April, in the Alice Mackay Room of the main branch of the Vancouver Public Library from 7 p.m. to 8.30 p.m.  Also reading with me will be two of my favourite Vancouver poets, Jane Munro (Griffin Poetry Prize winner in 2015 for her Blue Sonoma) and Rob Taylor, whose second book,The News, I reviewed in the VancouverSun last December. Admission is free. Looking forward to seeing you there.    Chris
---
Op zaterdag 29 april a.s. zal er weer een koningsdagviering plaats vinden in 'De Dutch', Canada Place,  in Vancouver,  5 tot 8 pm 
Voor meer informatie en tickets ga naar de website .
---
Op donderdag 4 mei a.s., van 2 – 3 pm,  zal een dodenherdenking plaats vinden in de Drill Hall van het BC Regiment (DCO), 620 Beatty Street,  Vancouver, gevolgd door een receptie.
RSVP  vóór 27 april aan van-pcz@minbuza.nl
---
En vergeet U niet dat Uw lidmaatschap in januari betaald moet worden aan René Mutsaerts. Op de vergadering en ook natuurlijk altijd met een postzegeltje erop met de post!! De cheque dient uitgeschreven te worden aan CAANS.
| | | |
| --- | --- | --- |
| Gewoon lidmaatschap | $45 pp | twee personen $65 |
| 65+ | $40 pp | twee personen $60 |
| Student | $25 | |
René Mutsaerts
302 – 1972 Bellevue Avenue, West Vancouver,   B.C.  V7V 1B5
Tel. 604-926-2649
---
We hopen velen van U te zien bij de volgende bijeenkomsten en vergeet U niet de data in Uw agenda te schrijven.
Namens CAANS,  Annette Dorrepaal