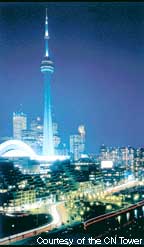 CAANS, the Canadian Association for the Advancement of Netherlandic Studies
L.S.,
Hopelijk heeft iedereen genoten van een lange warme zomer en van de twee bijzondere Nederlandse documentaires
die onlangs te zien waren in de Hot Docs bioscoop op Bloor, over het Rijksmuseum en over Hieronymus Bosch.
De herfst is nu aangebroken en er zijn twee bijeenkomsten gepland:
Renny de Groots presentatie (in het Engels) van haar nieuwe boek After Paris op 14 oktober in de Alumni Hall 400, 121 St Joseph om 8 uur 's avonds
en op 18 november een lezing (in het Nederlands) over de Zwarte Hollanders door Beppie Boudens-Alexander. Zelfde tijd, zelfde plaats.
In After Paris, a new historical work of fiction, Liesbeth Zwart forges her identity with courage and aptitude while nursing in France during WW I.
As Liesbeth Bos, she feels that identity melting away; the skills she needed as a nurse in Paris are of little use to her as a wife and mother in
post-war Netherlands. A shocking discovery sends her fleeing with her young daughter to start a new life in Canada.
"Zwarte Hollanders", Afrikanen die rond 1850 gerecruteerd waren om in het Nederlands-Indische leger (KNIL) opgenomen te worden.
Ze kregen dezelfde status als de Nederlandse soldaten en zelfs Nederlandse namen. Vandaar de naam Zwarte Hollanders. Deze mannen
waren aan de westkust van Afrika, het tegenwoordige Ghana, gerecruteerd.
Een interessant gebeuren dat niet zo erg bekend is.
Het bestuur van CAANS Toronto heeft besloten om voorlopig het lidmaatschap open te stellen voor iedereen die lid wil blijven of worden zonder
verplichte geldelijke bijdrage. Ook van gasten worden geen bijdragen meer gevraagd. Natuurlijk zijn vrijwillige bijdragen altijd welkom om kosten te dekken.
Het financiele jaaroverzicht, dat vroeger alle leden werd toegestuurd en/of werd gepresenteerd op de jaarvergadering is opvraagbaar bij
de penningmeester, Antonia Grabowski-de Zeeuw antonia.grabowski@gtaa.com
We verheugen ons erop iedereen te zien op 14 oktober en 18 november a.s.
CAANS TO