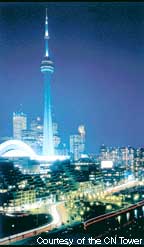 CAANS, the Canadian Association for the Advancement of Netherlandic Studies
L.S.,
Nu de voorjaarsmaand is aangebroken willen wij belangstellenden op vier bijeenkomsten attenderen:
* filmavond op 24 maart in alumnihall 400, 121 St. Joseph street om 8 uur: de documentaire Ed van der Elsken 1925-1990 en enkele films van hem zelf n.a.v. de tentoonstelling in het Stedelijk in Amsterdam, Ed van der Elsken – de Verliefde Camera.
* Congress 2017 lezingen CAANS op 27 & 28 mei (voor info zie hieronder, early bird registration voor 31 maart, leden van CAANS nationaal krijgen korting www.caans-acaen.ca) NB op de 28ste worden er twee z.g. 'open events' gehouden, twee lezingen over creative writing door Erik Vlaminck uit Belgie en Kathryn Kuitenbrouwer uit TO (deze lezingen zijn voor het publiek toegankelijk).
* 12 kaartjes beschikbaar voor toneelstuk KAMP van Nederlands toneelgezelschap Hotel Modern op 14 april om 8 uur (voor info zie hieronder)
Kaartjes zijn $ 27.50 per stuk en die het eerst komt, het eerst maalt! (kaartjes zijn beschikbaar op de filmavond op 24 maart. Een kaartje wordt verloot!)

* woensdag 28 juni in alumnihall 400 om 8 uur boekpresentatie door Hylke Speerstra van zijn nieuwste boek 'The Comfort Bird/De Treastfûgel' in het Engels –
een prachtig verhaal dat twee Friese families volgt van de jaren 1870 tot kort na WO II, met emigratie naar Noord-Amerika als een van de hoofdthema's.
Register for Canada's largest academic gathering in Toronto | Inscrivez-vous au plus grand rassemblement d'universitaires au Canada à Toronto
May 27 to June 2 – Ryerson University – Toronto
Register by March 31 to benefit from early bird Congress rates.
Be part of the HSS event of the year
Did you know that Congress will welcome 8,000+ attendees and feature 5,400+ papers, 2,000+ events, 70 associations and 50 Expo exhibitors? As a researcher, presenter or HSS lover, this is
the
place to be this year to make your voice heard and broaden your horizons. We hope you can
join us
!
Did you know…?
…that the special hotel and residence rates expire? Congress provides a variety of
discounted housing options
but they don't last forever. Reserve now using the booking codes provided.
Cut-off dates are coming up in April and many of the Congress hotels are forecast to sell out in May/June, which will translate into higher room prices
.
Don't wait!
This year's preferred properties are
Book discounted travel to Toronto
Lots of events take place simultaneously in this vibrant city, so book your travel early to avoid disappointment. You can take advantage of
Congress discounts
with Porter Airlines, WestJet, Air Canada & Via Rail. After browsing our
tourism page
, you may even want to extend your trip!
Child care at Congress 2017
Child care services for children 0 – 12 years old are being offered to registered Congress attendees through the Ryerson Early Learning Centre, Gerrard Resource Centre, and Ryerson Athletics. Once you've registered for Congress, make sure to
sign-up your child
by May 12.
Du 27 mai au 2 juin – Université Ryerson – Toronto
Inscrivez-vous avant le 31 mars pour bénéficier des tarifs de pré-inscription.
L'événement en SH de l'année
Saviez-vous que le Congrès accueillera plus de 8 000 congressistes et proposera 5 400+ communications, 2 000+ événements organisés par 70 associations et 50 exposants à l'Expo? En tant que chercheur, conférencier ou amoureux des SH, le Congrès est un lieu incontournable pour faire entendre vos idées et élargir vos horizons. En espérant
vous y voir
!
Saviez-vous…
…que les tarifs spéciaux sur les hôtels et résidences expirent? Le Congrès propose tout une gamme
d'hébergements à tarif réduit
mais ces tarifs ne dureront pas éternellement! Réservez vite grâce aux codes indiqués.
Les tarifs du Congrès expirent en avril et les hôtels du Congrès devraient afficher complet en mai/juin, ayant pour conséquence une augmentation des prix. N'attendez plus!

Cette année nous vous conseillons les
Réservez votre voyage à prix réduit
De nombreux événements ont lieu en même temps dans cette ville dynamique; réservez à l'avance pour éviter toute déception. Profitez des
tarifs réduits du Congrès
sur Porter Airlines, WestJet, Air Canada & Via Rail et consultez notre
page tourisme
: vous déciderez peut-être de prolonger votre séjour!
Services de garde au Congrès 2017
Des services de garde pour enfants de 0 à 12 ans sont offerts aux congressistes inscrits. Ils sont dispensés au Ryerson Early Learning Centre, Gerrard Resource Centre et Ryerson Athletics. Une fois inscrit(e) au Congrès,
inscrivez votre enfant
avant le 12 mai.
| | |
| --- | --- |
| The 2017 Congress of the Humanities and Social Sciences is an initiative of the Federation for the Humanities and Social Sciences hosted by Ryerson University. | Le Congrès des sciences humaines 2017 est une initiative de la Fédération des sciences humaines présentée par l'Université Ryerson. |
| The Federation for the Humanities and Social Sciences is a national, member-based organization of universities and scholarly associations that promotes the value of research and teaching for the advancement of an inclusive, democratic and prosperous society. | La Fédération des sciences humaines est un organisme national composé d'universités et d'associations savantes qui œuvre à la mise en valeur de la recherche et de l'enseignement pour l'avancement d'une société inclusive, démocratique et prospère. |
| Ryerson University is a leading comprehensive innovation university integrated into Toronto's diverse urban core. At the intersection of mind & action, we've built a home to, and a hub for, inventive and purposeful thinkers and creators – all working to positively transform themselves, their culture, the economy, and our society. | L'Université Ryerson est l'une des principales universités polyvalentes axées sur l'innovation au sein du tissu urbain et diversifié de Toronto. Intégrant à la fois la soif de savoir et d'action, nous avons eu à cœur de créer un espace propice à l'invention et un foyer où des penseurs et des créateurs se sentent chez eux et œuvrent d'un commun accord à la transformation d'eux-mêmes, de leur culture, de l'économie et de notre société. |
World Stage – February 28, 2017
KAMP (CAMP)
Hotel Modern (Netherlands)
April 13–16 Four shows only!

Harbourfront Centre Theatre

Tickets: $35
A daring representation of the world we live in, don't miss the return of Hotel Modern's masterwork,
KAMP
, to
World Stage Redux
.
First shared in Toronto by World Stage in 2013, KAMP presents a single, unremarkable day in a city purpose-built for the annihilation of human life. An enormous scale model of Auschwitz fills the stage with overcrowded barracks, a railway track and a gateway with the infamous slogan, "Arbeit Macht Frei." This colossal scale model is inhabited by thousands of handmade puppets that represent the prisoners and their executioners at an astonishing ratio of 1 to 10.
Filming the events with tiny cameras and setting the puppets to tasks both horrific and banal, the extraordinary artists of Hotel Modern become models. Their resolution in this work is to salvage human creativity from the banality of evil and depravity. The performance is as vital today as it has ever been.
"Wordless and all
[KAMP] is a deeply poetic work."
— The Irish Times
Beyond
the Stage

Join us for special opening night pre-show teas, post-performance talkshows with guest hosts and cast members, and more.

Saturday Night Social

During the Festival, join us at

Boxcar Social

on Saturday nights starting at 9:30pm. Come together as a community and meet artists, have a drink, chat about the work and make plans to meet up for next week's shows.

Spend
the Day

Coming down for a matinee? Make a day of it! Browse our new spring line at the

Shop

, then grab a bite or drink at

Boxcar Social

– be sure to show your ticket for a special discount – before heading back to the theatre to take in another show!
| | | | |
| --- | --- | --- | --- |
| STAY CONNECTED | | | |
MORE PERFORMANCE
Harbourfront Centre is a charity registered in Canada #10746 6575 RR0003.
Harbourfront Centre, 235 Queens Quay West, Toronto, Ontario M5J 2G8