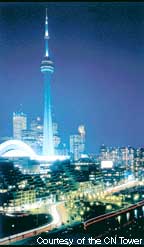 L.S.,
Aanstaande maandag 14 mei verwelkomen wij Joke van Leeuwen, auteur, illustrator en performer in Toronto www.JokevanLeeuwen.com
Haar reis door Canada langs de CAANS afdelingen is georganiseerd door CAANS National en gesponsord door de Taalunie en het Vlaamse Letterenfonds.
Zij geeft een voordracht in het Nederlands over haar gedichten.
In haar eigen woorden:
'POËZIE: VRIJ EN TOEGEPAST VRIJ
Ik zal spreken over mijn poëzie, uit mijn bundels voorlezen, en vertellen over poëzie in een speciale context: in 2008 en 2009 was ik stadsdichter van mijn woonplaats Antwerpen. Bewoners werden betrokken en gedichten of regels doken op allerlei plaatsen (tijdelijk) op. Ook was ik Dichter der Nederlanden, een nogal ronkende titel, maar als Nederbelg kon ik er wel wat mee. En ik ben betrokken bij de Eenzame Uitvaart: dichters begeleiden eenzaam gestorven stadgenoten naar hun laatste rustplaats.
(En als ik het niet laten kan zing ik ook nog even.)'
De lezing vindt plaats om 20.00 uur in de alumni hall 400, 121 St. Joseph Street. Parkeren achter het gebouw of TTC halte Museum.
Iedereen is welkom, komt allen!
CAANS, Canadian Association for the Advancement of Netherlandic Studies,
afdeling/chapter Toronto