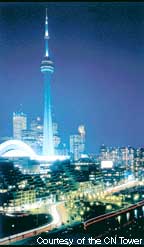 L.S.,
Nu de meimaand is aangebroken willen wij belangstellenden op de volgende bijeenkomsten attenderen:
* CONGRESS 2017 aan Ryerson University, Toronto, lezingen CAANS op 27 & 28 mei.
Voor info zie de Congress Page.
NB op de 28ste worden er twee z.g. 'open events' gehouden, twee lezingen over creative writing door Erik Vlaminck uit België en door Kathryn Kuitenbrouwer uit Toronto (deze lezingen zijn voor het publiek toegankelijk).
* Woensdag 28 juni  om 8 uur is er een boekpresentatie door Hylke Speerstra van zijn nieuwste boek  The Comfort Bird/De Treastfûgel, De Troostvogel– een prachtig verhaal dat twee Friese families volgt van de jaren 1870 tot kort na WO II, met emigratie naar Noord-Amerika als een van de hoofdthema's.
Plaats: Alumni Hall 400, University of Toronto, 121 St. Joseph St. Toronto.

Toegang gratis.
Tot ziens,
CAANS TORONTO