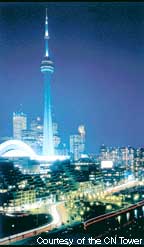 CAANS Toronto
Plaats van samenkomst: Alumni Hall 400, 121 St. Joseph Street, Toronto
Parkeren achter het gebouw of TTC halte Museum
Volgende bijeenkomsten zijn nog niet gepland.
Ter info,
In het kader van het Europese filmfestival Toronto zal de Nederlandse film "Bankier van het Verzet" worden vertoond op donderdag, 14 november om 8:30 pm in de Royal Cinema (608 College St., Toronto)
De regisseur Joram Lürsen zal aanwezig zijn (ook voor een Q & A na de screening) evenals de Consul Generaal Anne LeQuellec en haar Deputy, Jorn Leeksma.
De film is gratis voor iedereen, first come-first serve
//euffto.com/index.php/component/zoo/item/the-resistance-banker
Advance Reservation: $10 donation (all service fees included)
All films subtitled in English unless noted
All films 18 and over unless noted
Toronto Jewish Film Society presents
Bride Flight
A co-presentation with The Consulate General of the Kingdom of the Netherlands in Toronto
France/Israel, 2007, Marco Carmel, director, 130 minutesMarjorie, Ada and Esther become fast friends while on the 1953 "Bride Flight" that transports brides-to-be from Holland to their fiancés in New Zealand. On board, the women meet Frank, whose relationship with each of them alters the course of their lives. A captivating drama about the choices we make and the secrets we keep.
//mnjcc.org/browse-by-interest/arts-culture/film/toronto-jewish-film-society/tjfs-2018/1160-bride-flight-bruidsvlucht.html
2 screenings on Sunday December 1, 1:00 pm and 4:30 pm
Al Green Theatre in the Miles Nadal JCC
750 Spadina Avenue, corner Spadina Avenue and Bloor Street.
Advance 1:00 pm tickets available on Eventbrite:
search "Eventbrite/Toronto Jewish Film Society Bride Flight"
Individual tickets for 4:30 pm screening are rush sales only.
$15 General Admission
$10 Young Adults (age 18-35)
Box Office opens 30 minutes before screen times
info: tjfs@mnjcc.org (416) 924-6211 x606