CANADIAN JOURNAL OF NETHERLANDIC STUDIES
REVUE CANADIENNE D'ÉTUDES NÉERLANDAISES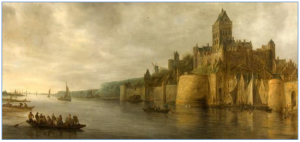 Editor: Krystyna Henke (khenke.cjns@gmail.com)
Editor Emeritus: Basil D. Kingstone
ISSN 0225-0500 (Volumes 1-31, print)
ISSN 1924-9918 (Volumes 32-, on-line)
Canadian Journal of Netherlandic Studies / Revue canadienne d'études néerlandaises (CJNS/RCÉN) is published twice per year. It offers a variety of articles on the culture of the Low Countries.
CJNS/RCÉN is published by the Canadian Association for the Advancement of Netherlandic Studies / Association canadienne pour l'avancement des études néerlandaises (CAANS-ACAÉN).
CJNS/RCÉN is indexed in: MLA Bibliography; Bibliographie van Nederlandse taal- en literatuurwetenschap; Linguistic Bibliography/Bibliographie linguistique; Bibliography of the History of Art; Historical Abstracts; American History and Life.
Volumes 32-38 of CJNS/RCÉN were produced with in-kind support from the University of Lethbridge Journal Incubator in the Lethbridge Centre for the Study of Scholarly Communications (CSSC).