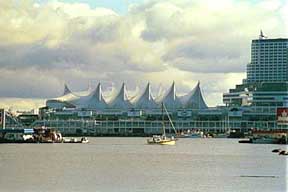 Once a month, CAANS-Vancouver organizes an evening meeting for its members to focus on a specific topic. A guest speaker (either a visiting lecturer from the Netherlands, one of the members themselves or any distinguished person with expertise in the Dutch cultural realm who is visiting, living or working in the Vancouver area) presents a lecture, sometimes accompanied by slides or other illustrative material, after which discussion follows. Topics are wide-ranging.
---
Beste leden:
Allereerst onze allerbeste wensen voor een een Gezond en Gelukkig 2020!!! En hopenlijk gaan we samen weer een interessant jaar tegemoet!
Tot ons genoegen delen wij u mede dat op donderdag 16 januari 2020 vanaf 19:30 uur op 1099 Sitka Square te Vancouver voor ons zal spreken Prof. Dr Jaap Hamburger over
"Post traumatic growth potential"
Response mechanisms to severe trauma from past to present.
(De lezing zal in het engels of in het nederlands worden gegeven afhangende van het publiek)
---
De datum voor de jaarvergadering ligt nog niet vast op dit moment, daar zult u nader bericht over ontvangen.
---
En vergeet U niet dat Uw lidmaatschap weer in januari betaald moet worden aan René Mutsaerts.
Op de vergadering en ook natuurlijk altijd met een postzegeltje erop met de post!! De cheque dient uitgeschreven te worden aan CAANS:
| | | |
| --- | --- | --- |
| Gewoon lidmaatschap | $45 pp | twee personen $65 |
| 65+ | $40 pp | twee personen $60 |
| Student | $25 | |
René Mutsaerts
302 – 1972 Bellevue Avenue, West Vancouver,   B.C.  V7V 1B5
Tel. 604-926-2649
---
We hopen weer velen van U te mogen verwelkomen bij de volgende bijeenkomsten!
Namens Caans,
Annette Dorrepaal